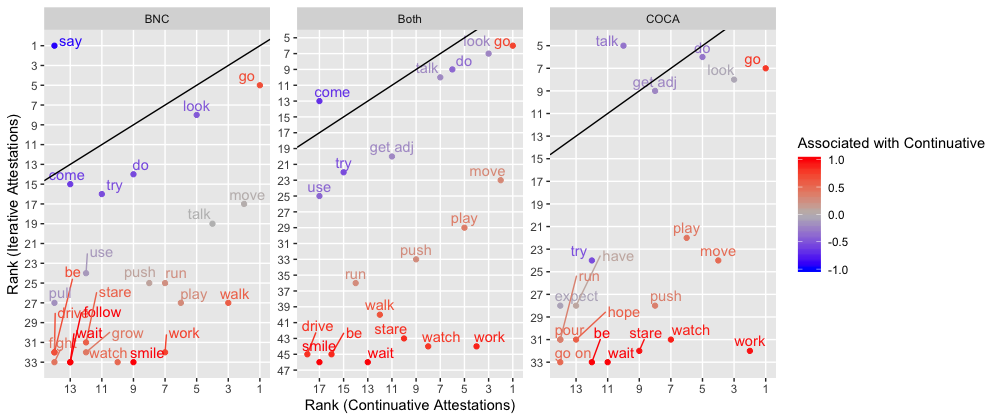 For a class final project, my partner and I found a statistically significant difference in the grammaticalization of the 'keep V-ing' construction between British and American English.
I converted the CEG, a Welsh corpus compiled at the University of Bangor, to OpenCWB and CQP format.
A foma/lexc morphological analyzer for Welsh verbs and nouns.